An In-house Creative Design Agency
Planata Advertising & Design provides personalised in-house creative design services for select clients. Communicating their message in an intrusive manner across relevant media platforms.
Advertising Stretches the Imagination
"Okay people, now when I give the cue, I want the 700-foot mountain of whipped cream to roll into Lake Michigan, which has been drained and filled with hot chocolate. Then the Royal Canadien Air Force will fly overhead towing a ten-ton maraschino cherry which will be dropped into the whipped cream, to the cheering of 25,000 extras." — Stan Freberg
Web Development
Often the first point of contact between you and the world, your website should dynamically adjust it's display to the ever growing variety of devices on which it will be viewed. Keep your message accessible from computer to mobile to tablet to television. Use video and audio to extend your brand's message even further.
Brand Identity
Setting you apart from the competition. Elevating your brand identity in a cohesive plan across relevant media platforms.
Copy Writing
Imagination and brand awareness based on sound positioning and a meaningful consumer benefit. Your copy must consistently intrude on the audience across the web, social media, radio, television, print and beyond.
Known by the amazing company we keep.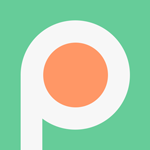 Let's Keep in Touch

Say Hello!