An In-house Creative Design Agency
Planata Advertising & Design provided personalised in-house creative design services for select clients, communicating their message in an intrusive manner across relevant media platforms. But now the most important message is simply, "Thank you!"  It's been an incredible journey that wouldn't have been possible without you. Planata Advertising & Design closed for retirement on 1 May, 2018.
Advertising Stretches the Imagination
"Okay people, now when I give the cue, I want the 700-foot mountain of whipped cream to roll into Lake Michigan, which has been drained and filled with hot chocolate. Then the Royal Canadien Air Force will fly overhead towing a ten-ton maraschino cherry which will be dropped into the whipped cream, to the cheering of 25,000 extras." — Stan Freberg
Known by the amazing company we keep.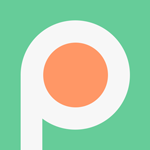 Thank You Very Much!


Planata Advertising & Design is now closed due to retirement.